Product Description
Elevate your well-being with AMMA's Nanoemulsion Soft Gels, featuring the focus-boosting Eaze formula infused with curcumin and the sleep inducing ZZZ's formula with melatonin and chamomile. Together they work synergistically for maximized overall well-being and the perfect daily dose of our Broad Spectrum +.
Benefits:
Effective: Convenient soft gels for a seamless daily dose of whole hemp extracts

Curcumin Brilliance: Reduce stress and enhance cognitive performance for your best day and address both acute and chronic inflammation caused by modern diets and lifestyles.

Melatonin Harmony: Ensure a restful night's sleep, waking up refreshed and ready to conquer the day.
Our Nanoemulsion Soft Gels use our proprietary nanotechnology to deliver the fastest-acting and most-convenient way for you to get your on-the-go daily dose of wellness.

No mess, no fuss, no guesswork— just perfectly formulated Soft Gels to support your life and maximize healing.
The broadest possible spectrum of beneficial compounds with 0.0% THC.

CBD is only one of the 100+ beneficial compounds found in the hemp plant.

Our proprietary technology delivers products that contain over 40 cannabinoids, terpenes, and flavonoids, all working synergistically to promote maximal healing compared to taking CBD alone.
Competitor
Standard Oil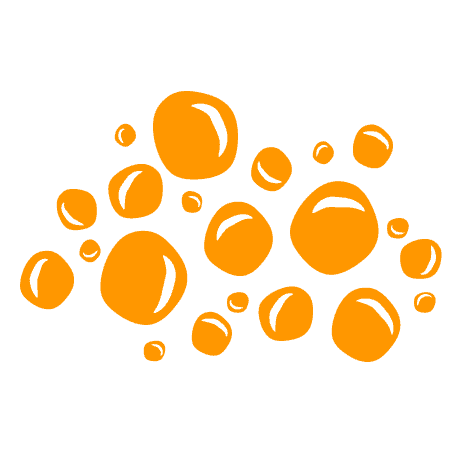 Competitor
Liposomal Microemulsion
100-1000 Nanometer
COMPETITOR
AMMA
Nano-sized Microemulsion
25 Nanometer (AVG)
For Maximum Bioavailability
Better absorption.
Half the time.
Our Advanced Nanoemulsion Soft Gels are composed of our Broad Spectrum+ hemp oil in an emulsified form.

Our nano-size formulas increase the surface-area of our cannabinoids, resulting in better absorption in the bloodstream and higher bioavailability.

This means your body is able to use and absorb more of the active ingredients than other leading brands. In short, our unique formulas mean you get the most bang for your buck.
Superior > 50% Absorption
AMMA
Nano-sized Microemulsion
Only < 20% ABSORPTION
Competitor
Oil
AMMA Eaze
Curcumin is a powerful compound often derived from the Turmeric root. Curcumin has a long history of use in Ancient Chinese, and Ayurvedic (traditional Indian) medicine. Recently, Curcumin is quickly catching on in modern Western Medicine as a powerful compound with anti-inflammatory and anti-oxidant properties.

The typical western diet contains loads of processed foods, sugar, and alcohol—all of which cause chronic inflammation in the body. Even for those who avoid these foods, many are still chronically inflamed from stress and intense exercise.

Our AMMA Eaze soft gels with curcumin effectively combat both acute and chronic bodily inflammation, allowing you to achieve peak performance for both mind and body.
AMMA ZZZ'S
Melatonin is a hormone produced by the brain's pineal gland that regulates the sleep-wake cycle, and helps your body maintain healthy sleep.

Historically, our bodies produced melatonin at the onset of darkness as a signal for our bodies to prepare for sleep. However, our modern word is full of artificial light, and we are exposed to light (especially the melatonin harming blue light put off by electronic devices) well after the Sun has set.

Additionally, the body's natural production of melatonin declines with age. Our formula is designed to kickstart or complement your body's natural production of melatonin to ensure you continue generating restful sleep even as you age.

Consuming melatonin via our ZZZ's formula helps signal the body that it's time for sleep, and allows you to enjoy a more natural and restful sleep experience.
Better
Together
Our SoftGel formulas are designed to work synergistically to maximize your overall wellness.

Our curcumin formula has all the ingredient to reduce stress, improve cognitive performance, and have your best day possible. Our melatonin formula ensures you have the most restful night's sleep so you can wake up refreshed and do it all over again.

When taken together they provide a perfect daily dose of our Broad Spectrum+.
Our O.O% THC Promise
Our proprietary extraction process selectively removes the only psychoactive component, Delta 9-THC.

The absence of THC has been verified by the state of Colorado and extraction tests.

Our products have been certified as 0.0% THC by the Colorado Department of Public Health and Environment

Our facility is the only facility that has been issued a Free Sale Certification, meaning it has full capability to legally manufacture food products containing CBD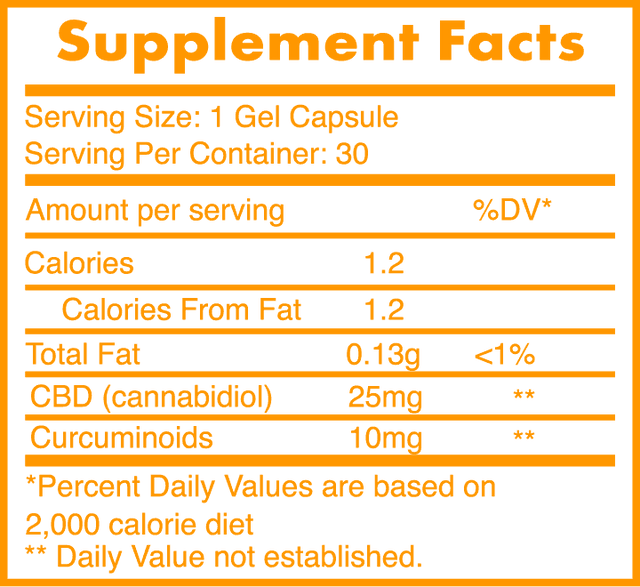 Suggested Use*
Eaze: Take one capsule daily in the morning

ZZZ's: Take one capsule daily before bed
Certificate of Analysis
Standard Certificates of Analysis (COAs) check for the amount of THC, CBD, and presence of foreign materials. Some even go so far as to check for detectable levels of minor cannabinoids and terpenes.
But what about all the other potentially harmful substances like Chemical Residues, Residual Solvents, Microbes, Heavy Metals, Pesticides, Flammable Residues, and Mycotoxins? We check for it all!
BROAD SPECTRUM+ Soft Gels
Sweet dreams
Helps so much with my sleep and messed up sleep schedule working days/nights! I look forward to taking it.
BROAD SPECTRUM+ Soft Gels
BROAD SPECTRUM+ Soft Gels
BROAD SPECTRUM+ Soft Gels
Sweet dreams
Helps so much with my sleep and messed up sleep schedule working days/nights! I look forward to taking it.
BROAD SPECTRUM+ Soft Gels
BROAD SPECTRUM+ Soft Gels