ICYMI: AMMA Healing featured in February's Tribeza Magazine
Posted by AMMA TEAM on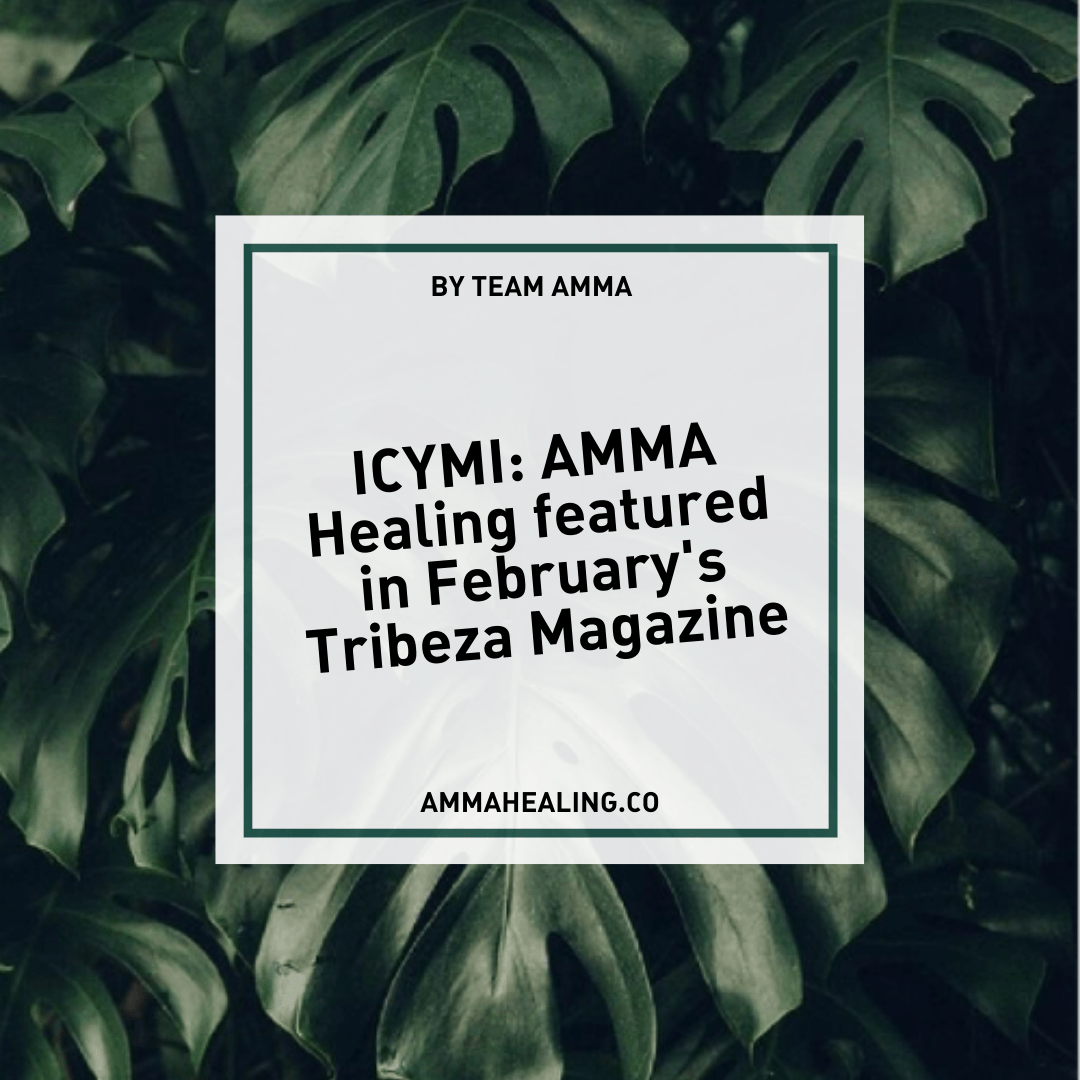 February 14, 2020 - In case you missed it last month, the thoughtful team at Tribeza Magazine included us in another article covering Austin's budding CBD scene. In "Austin CBD Brands Driving The Cannabusiness Boom", Tribeza's Lauren Jones explores why we created AMMA:


"AMMA Founder Ted Moskovitz thinks of his products as the "cold-pressed juice version of hemp oil." Selling oil, capsules, and salve, the Austinite grew to love CBD during a trip to Colorado. Instead of using fractional distillation, a high-heat and solvent-intensive process that can damage cannabinoids, AMMA's approach keeps all of the plant's benefits intact.

The oil, the "flagship product," allows people to be precise with their dosage, and is great to calm nerves before a work event or as a daily supplement. The salve, which contains 1,000 mg CBD in one ounce (most on the market only contain 500 mg CBD in two or three ounces) is ideal for athletes.

Plus, all of AMMA's products are ISO-certified. "We go above-and-beyond standard testing and test for mycotoxins and heavy metals," says co-founder and former attorney Danielle Sunberg. "If we're consuming it, shouldn't it meet the same FDA standards?"

You can check out the article here. Read more about how we're leading Austin's hemp-wellness boom here. To discover the beauty of our proprietary extraction process, explore our educational graphic:
Part of our mission at AMMA is to provide education about the latest scientific research and discoveries in health and wellness. The content provided is for educational purposes only, and is not intended to diagnose, treat, or cure any disease. You should consult with your healthcare provider before taking our products, especially if you take other medications, have certain medical conditions, or are pregnant or nursing.