Ep 2: Cannabis Genetics - How Your DNA Makes Your Cannabis Experience Unique
Posted by AMMA TEAM on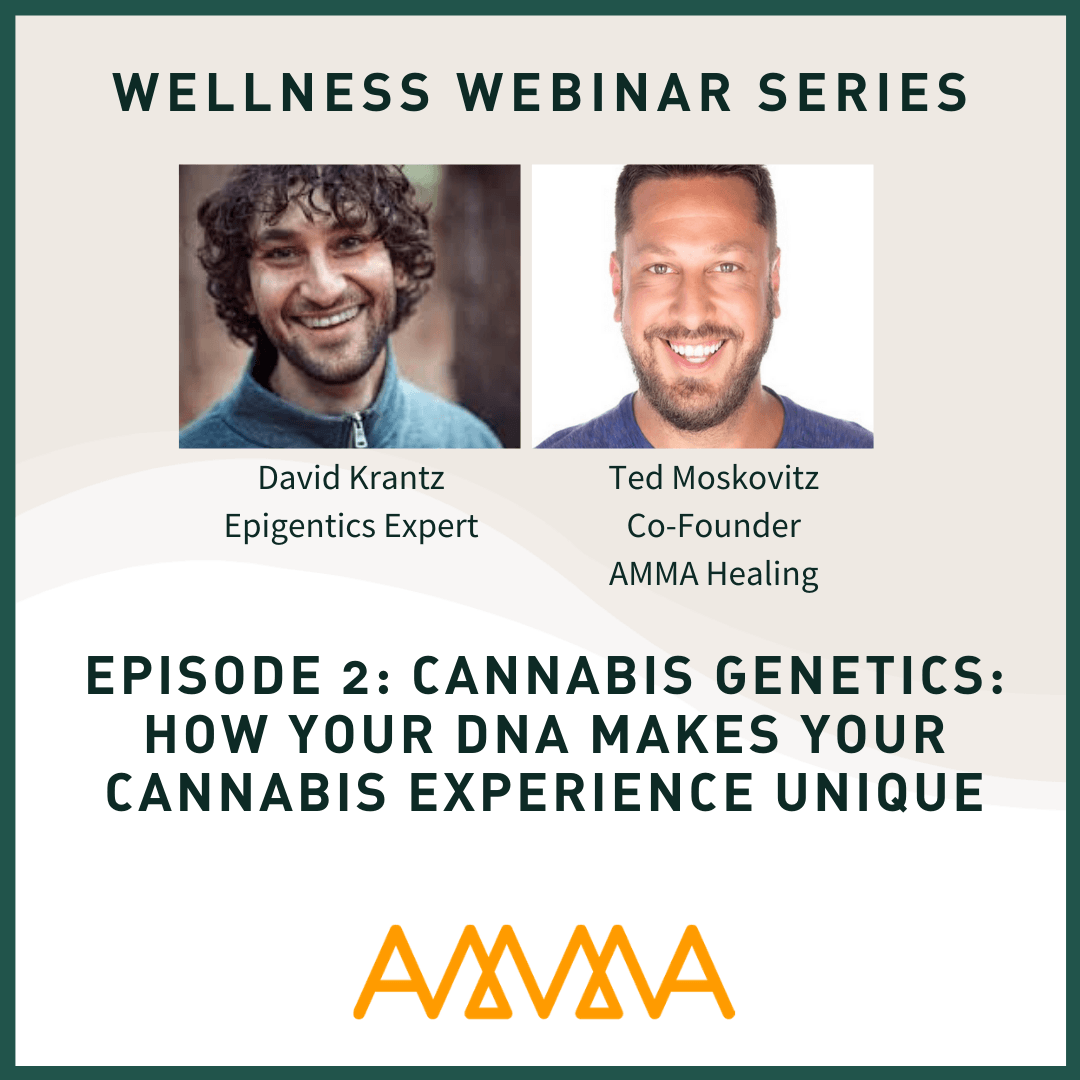 In Episode 2 of our Wellness Webinar Series, Epigenetic Expert David Krantz joined AMMA Founder Ted Moskovitz to explore how our individual DNA influences our relationship and experience with CBD and Cannabis. As an Epigenetics Expert for the Apeiron Center, David developed a genetic test that looks at endocannabinoid function in the human body. 
Using Ted's personal DNA test, they dived into how his (and everyone's!) genetics influence THC and CBD metabolism, risk factors with THC use, cannabinoid receptor sensitivity, and a lot more. David and Ted also discussed why your genes are not your destiny, but rather a road map that can help you understand what to put in your body. If you're a beginner wondering if CBD is right for you, or a cannabis veteran wondering how you can responsibly use the plant long-term, the episode can be found here:  
Want to find out your CannaDNA? For a limited time, AMMA customers receive 20% off via https://cannadna.education/amma  
Our mission is to expand knowledge and invite everyone into the conversation about CBD and wellness. Is there a topic you'd love us to host a webinar about? Let us know at support@ammahealing.co or Facebook and Instagram.
Part of our mission at AMMA is to provide education about the latest scientific research and discoveries in health and wellness. The content provided is for educational purposes only, and is not intended to diagnose, treat, or cure any disease. You should consult with your healthcare provider before taking our products, especially if you take other medications, have certain medical conditions, or are pregnant or nursing.